Is your business ready to take advantage of the increased demand?  Increased sanitation guidelines have changed forever since the COVID-19 pandemic. In response, the Waste Services industry in the U.S. is estimated to grow by nearly 3% as the economy recovers.
Plus, with urbanization projected to increase over the next 30 years, the U.S. septic and pumper industry is expected to have long-term foundation.
Now may be the time for your septic pump truck business to seize these opportunities to grow your business. 
With so many worksites, events, and public spaces focused on maintaining clean and safe environments since 2020, the demand for sanitation has increased exponentially. 
Read this to know how you can double your revenue by adding a septic truck to your business.
In this article…
Current State of the Portable Sanitation Industry
The sanitation industry has seen a huge demand since the COVID-19 pandemic.
In spring 2020, global worry about the COVID-19 virus increased consumer demand for supplies like hand sanitizer, surface disinfectants, and toilet paper to combat the spread of the virus.
To prevent the spread of the virus, stay-at-home orders were put into place. While majority of people remained in their homes, septic workers were on the frontlines in the fight against COVID-19. As a critical service to protect the public health, treating sanitary sewerage was vital to public health and economic vitality.
As a result, new sanitation guidelines were put into place by the Occupational Safety and Health Administration (OSHA) for essential workers , including sanitary workers.
OSHA's New Cleanliness Guidelines
For the sanitary health of workers, OSHA's new guidelines in 2020 state:
Job sites and public event must have a certain number of toilets and handwashing stations.

One restroom recommended for every eight workers instead of ten.
The current standards for portable restrooms on various worksites include:
Anywhere non-sewered sanitation is needed: one unit per ten workers if serviced once a week.

Construction sites one unit per workers, which must be maintained in a sanitary condition.
New Opportunities for Septic Businesses
As the economy reopened, the high demand shifted to more equipment.
Pumper trucks, portable restrooms, handwash stations, and other septic equipment is now needed.
Ties back to the higher volume, higher revenue 

OSHA created these guidelines caused by COVID-19

More labor required
Your business can diversify into other areas of waste management.
Like many other industries, portable sanitation is facing a "new normal" that comes with opportunities. With a steady increase for larger public gatherings with greater emphasis on cleanliness, your septic business can offer more portable sanitation services.
Turn Higher Demand for Portable Sanitation into More Revenue
Portable restroom cleaning protocols and guidelines were stricter in a COVID-19 world. However, the mobile restroom industry has been affected beyond stringent cleaning protocols.
Since so many worksites, events, and public spaces are working hard to maintain clean and safe environments, the demand for sanitation products has exponentially increased.  Your business may need more equipment than just a septic pumper truck to successfully meet higher demands.
Even when live events were not permitted to take place, demands for sanitation products increased in other areas. Many other places of business have added portable toilets to allow for social distancing and accessible sanitation. Some of these places include:
Gas stations

Warehouses

Truck terminals

Public parks and walking trails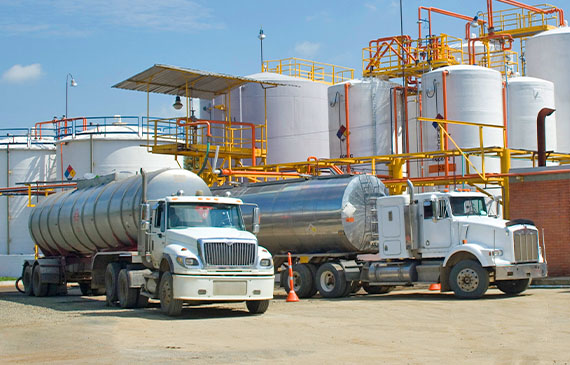 As COVID-19 restrictions on live events lessen, the portable sanitation industry is also experiencing an increased demand to supply portable restrooms and handwashing stations for large outdoor events.
Because of these increased demands, the mobile sanitation industry has experienced order delays and backups.
Increased Servicing Time
With emphasis on cleanliness, servicing time has increased for portable restroom suppliers.
Additionally, the price of many sanitation services and products has increased to accommodate the greater demand.
How Beacon Funding Can Help You Make The Most Of This Opportunity
We understand growing your septic business isn't easy. The good news is you have options to make it easier.
Since 1990, Beacon Funding has helped business owners acquire ownership of needed septic equipment. With equipment financing, you can have 100% financing for you to conserve your liquidity. With Beacon Funding, you can finance other waste management equipment apart from a truck to help you diversify your revenue streams.
Ready to get started? Apply for financing today and get your business on the path towards growth today.