Are you contemplating adding a bucket truck to your business? Whether it's a lightweight small service vehicle to start off which or heavy-duty addition to your fleet, we have a guide that can help.
Consider these 4 factors to help you make the right decision when adding your next bucket truck to your business.
Consider These 4 Factors…
Type
To determine what type of boom or bucket truck to acquire, you'll need to consider all the possible jobs the equipment will be used for and pay attention to height and articulation. Ask yourself the following questions:
Will the majority of the work be inside or outside?

How high will it need to reach?

How versatile does the lift need to be?

Will it be used on rocky terrain?
Once you have the answers to those questions, you can start looking into your options and decide between articulating or telescoping.
Here's a brief rundown of the types:
Articulated
An articulated boom truck is made up of sections that bend like joints. Typically, each section can be raised independently of the others allowing for control in tight spaces. If you're considering getting a smaller bucket truck, then this is your best bet.
They fall into two main categories:
Over-center

Over-center lifts create greater maneuverability by allowing the bucket to cross over the center of the truck. This gives the boom greater side reach ideal for forestry and construction.

Non-Over center

As the name indicates, non-over center bucket trucks don't cross the center of the truck limiting the side reach. These models work well in locations with greater accessibility.
Articulated trucks make the most sense if your sites are indoors, require versatility, or you will need to navigate around obstacles.
Telescopic
A telescopic bucket truck extends up and out rather than compacting down. These trucks require greater room to maneuver but offer superior stability.
If you need the truck to reach greater heights, assist with moving materials and supplies, or work on rough terrain, a telescopic bucket truck may be the best option.
Telescopic Articulated
A telescopic articulated bucket truck has the sections that "fold" down but also telescopes out giving you greater reach without compromising on maneuverability. These come in handy when the job requires height while handling obstacles.
Features
Once you know the type of bucket truck that would be best for your business, you need to decide what features you require. Be sure to consider:
Chassis

Platform height

Side reach

Weight capacity

Accessories (wire dispenser, air compressor, tools, covers, etc.)

Brand (some have better reputations and warranties than others)
Unless you plan to order a customized truck, you may need to make some sacrifices. Just like when house hunting, identify your must-haves, and go from there.
Training Required
The safety management protocols are crucial to own and operate a boom truck successfully. Proper training will also help to ensure the truck stays in tip-top shape. Many manufacturers and dealers will provide operator training when you purchase the truck, but if they don't, you can investigate alternatives.
Several organizations offer both online and in-person training courses and certification programs. You should be able to find a program that is designed for your truck and your industry.
Point to note: the training and safety protocols are specific to each truck. It is important to understand what kind of measure you will have to be certified for before operating a vehicle like this. Check out more generalized protocols from the US Department of Labor, here.
Cost & Financing
The cost of a small- or large-scale bucket truck may vary but acquiring either will put a considerable strain on your pocket. With the increase in equipment expenses all around it about making smart fiscal decision to ensure you're in the best possible position.
Taking your business to new heights doesn't have to drain you for your cashflow. Bucket truck leasing and financing exists to help you afford the truck your business requires.
When looking for truck financing, seek out a lender with:
Industry Expertise
When your lender knows the equipment and the industry, not only will the process be easier, but you'll probably get a better deal because of their familiarity with the long-term value of the equipment.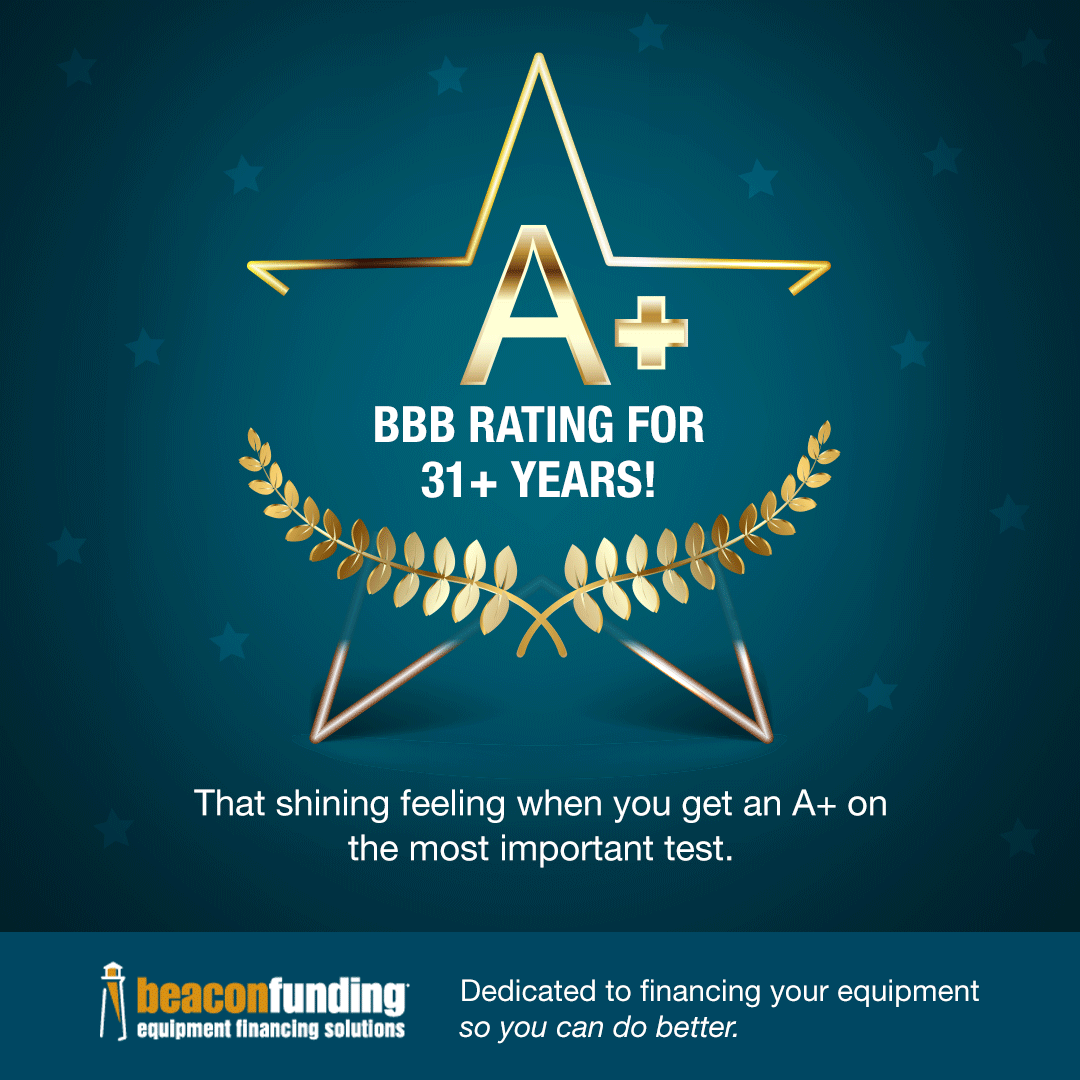 Flexible Plans
Find a quality lender who's able to craft an affordable plan unique to your business. Don't restrict your business to cookie cutter plans, get flexible financing to build your fleet.
Speedy Approvals
When you run a small business, time is money. You need a lender that is able to get you approved for a truck in no time flat.
Armed with these four tips, you're ready to start hunting for your perfect bucket truck. When you find just what your business needs, head to beaconfunding.com/apply to get the perfect bucket truck financing plan.
Now that you know what it takes to get the bucket truck that you need read this article on "What it Takes To Buy A Boom Truck" to make the best decision for your business.