Acquiring the equipment you need to start your business can be a big hurdle when evaluating traditional lenders. Luckily when banks say no, either due to lack of time in business or other reasons, it's not the end of the road for finding funding. Some equipment financing lenders, like Beacon Funding, have larger approval windows that give more opportunities to start-ups.
For over thirty years, Beacon Funding has provided startup businesses with the quick, convenient, and competitive equipment financing they need. Our financing consultants can also work directly with your business to find the right plan to match a tight operating budget.
It all starts with a quick conversation. Once we understand your needs, we can suggest the right financing plan to help you achieve your business goals!
Click here to explore your options: www.beaconfunding.com/businessgoals
Apply for start-up financing: www.beaconfunding.com/apply
Here are three reasons why you should fund your first piece of equipment with Beacon Funding's start-up equipment financing program. See how working with the right lender can help your business grow.
1. Equipment Payments That Fit Your Monthly Budget
Ensuring your bills are covered by the revenue you generate each month is a top priority for every business. Balancing a monthly payment for commercial equipment is no different.
Start-up equipment financing can help break down the cost of equipment to low monthly payments. By paying for it over time, you can put the equipment to work earning revenue – helping it pay for itself!
Try an Equipment Financing Calculator That Does the Hard Work For You
When shopping for equipment, you never know where you'll spot the right equipment piece for your business. Tools like equipment financing calculators can provide an excellent initial monthly payment estimate.
See how affordable your equipment could be by downloading Beacon's newest mobile app. You can get an instant payment estimate on your equipment while also knowing you are using a reliable tool.
Available on Google Play or on the App Store, it's easy to take the guesswork out of determining how much equipment your business can afford. Watch the video to see just how quick and easy it is to navigate, and to learn about all the awesome features of the free financing calculator at your disposal!
2. Get Equipment When You Need It While Conserving Cash
Every business needs cash to operate because payroll and utilities are not optional expenses. However, not every young business has the cash or time to wait for the next opportunity.
Fortunately, start-up equipment financing can help your company get the equipment it needs to grow sooner. Instead of using all your existing cash to purchase the equipment outright, financing allows you to get equipment now and pay for it over time while earning income.
Here are some ways Beacon Funding's equipment financing can help your business now:
3. Build a Positive Credit History
As a startup business with less than two (2) years of history, you might think equipment financing is out of reach. But you might be surprised.
As a specialist helping startups get needed equipment to grow, Beacon Funding can help your young business establish a business credit history.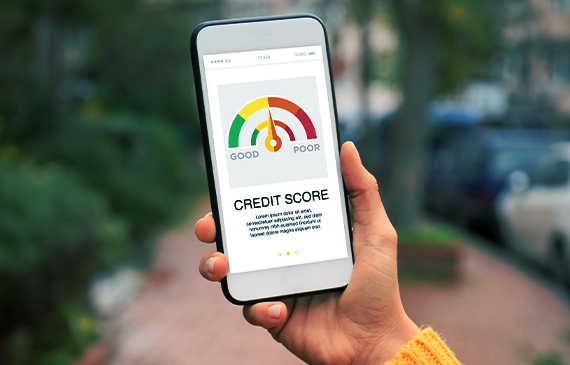 Then, our clients can use their business credit history to seek out additional financing options in the future.  
Some start-up owners still use their personal credit for business-related purchases. When business owners don't separate their expenses, this could potentially hurt their personal credit if something unexpected occurred.
Here's how Beacon Funding can help relieve the burden on your personal credit by opening another line just for your business:
We're Equipment Experts. Beacon knows your equipment inside and out. Because of our specialty in our core niche markets, we're able to help screen-printing and embroidery businesses get the equipment that needs it.

No Age Restrictions on Equipment. As equipment experts, Beacon Funding is able to approve both new and used equipment. If the equipment is in good working condition and being sold at a fair price, Beacon Funding can help you get the equipment you're looking for.

Looking Beyond A Credit Score. Beacon looks at a bunch of criteria besides your credit history; other factors we consider include collateral values, pay history, and trade references.
You want a lender that's familiar with your business and provides the most competitive option to grow your business effectively. Because of our equipment expertise in the decorated apparel industries, Beacon Funding is able to approve +7 out of 10 applications including start-up businesses.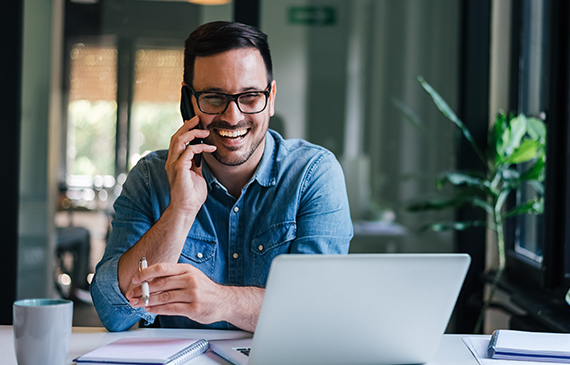 How to Get Equipment Financing
Ready to take your start-up to its next level? Growing your young business is hard enough, but Beacon is here to support your growth.
Yes, Start-Ups Can Qualify for Equipment Financing
Beacon Funding believes in giving young businesses a chance. That's why we look at a variety of qualifying factors besides your time in business.
Beacon Funding also considers these qualifying factors:
Personal and Business Pay History. Have great personal pay history, but no business credit? We'll also take that into account!

Transactions Size and Conditions. Depending on how much you want to finance, we'll help you find the best financing option for your situation.

The Equipment. If your equipment is in our core market, there is a good chance we'll finance it.
What makes Beacon different from traditional lenders is our ability to get creative. When you work with one of our expert financing consultants, Beacon can help craft a transaction that best meets your business needs.
As a reputable lender that's financed over $1 billion in equipment since 1990, we're committed to helping businesses find the right financing for their situation.
Apply For Equipment Financing Today with Beacon Funding
Ready to start your journey today with equipment financing that's just right for you? Set your start-up on the path towards success with equipment financing – it takes less than 10 minutes to apply online.