Funding for equipment doesn't have to be difficult. In fact, it's easier if you have a lender provide you available options.
In this article, you'll learn about 10 quality funding programs you can utilize for financing your next equipment purchase.
In this article…
1. Lease-to-Own
Want to own your equipment for the long haul? Lease-to-own may be the best option for your business.
Similar to a capital lease, when you pay off your lease, you have the option to purchase the equipment. The purchase option is based on the terms of your lease and can be between 10-20% of the cost. You are also entitled to write off 100% of the lease payment when you buy it. That sounds like a good deal to me.
2. Start-Up Financing
Businesses two-years-strong and under have a hard enough time becoming established, why make the lending process harder? Your financier should understand this, and that's why going beyond a traditional lender is the best bet for your new business. Most leasing partners are hesitant to help start-ups because of the risk, but there are some that look beyond age.
When making the decision to enter an equipment financing conversation, you're better off looking for a lender who analyzes:
Corporate pay history

Cash flow

Credit history

Value of equipment
If you can find a financing partner who's willing to overlook time in business and consider the assets you have at the get-go, then you're in the right place.
3. Pre-Approval
Need to be approved for financing but don't have a piece of equipment in mind? Getting pre-approved is the plan for you.
You can browse the best possible equipment for your business and be ready to go when the time comes. When you apply, find a financier that can give you a monthly payment estimate, maximum lease amount, end-of-term options, and other details to help better understand what you're getting into off the bat. Best of all, pre-approvals are no commitment!
4. Used Equipment Financing
When you're thinking of buying an older piece of equipment because you think it will hold its value through a lease, consider a financing partner that feels the same way.
As long as you find used equipment that's being sold at a fair price and is in good condition, the proper lender should finance it. And if the lender is familiar with your equipment, you're a shoo-in.
Try searching here if you're thinking of buying used.
5. Sale-Leaseback
A Sale-Leaseback Program is exactly how it sounds: You can sell your equipment to a lender and lease it back over a period of time. This means you get cash from the sale to use for business needs while keeping your equipment. At the end of the lease term, you reclaim ownership. If that wasn't enough, there are more benefits to getting cash for what you use.
These perks include:
Lower financing cost

Chance to pay off higher cost debt

Write-off depreciation
6. Working Capital
Don't need new equipment but want some cash flow? A Working Capital loan would be the perfect fit for you. The possibilities are endless on what you can spend it on for your business. Have equipment soft costs? Warranties? Payroll imbalances? Seasonal needs? Having that monetary safety net sounds nice now, doesn't it? If your revenue stream, credit score, and other financial factors match the requirements for this loan, then you will qualify for 4-6% of your annual business revenue! Inquire with your potential financing partner to see if they provide Working Capital loans.
7. Application Only
There may come a time when you need your new equipment fast, and waiting for an approval can seem like an eternity.
Find a lender that has an Application-Only program, so you can bi-pass searching far and wide for your statements and tax returns. Some establishments can even give you an answer in under 24 hours! The only catch is that Application-Only is usually limited to a certain equipment price range (up to $150,000).
8. Buy Now, Pay Later
Wouldn't it be nice to drive a shiny new car and not have to pay for it until you're ready? Yeah, right. Lucky for you, some equipment financing companies offer deferred payment programs, which lets you start earning with the new equipment before you start paying for it. Make this a reality for your next equipment purchase!
Known as a "Buy Now, Pay Later" loan, a deferred payment program gives your equipment a chance to generate revenue before making your first payment. Now that sounds logical. This allows you to use the money you would normally spend on the purchase on training and set-up requirements for that new equipment instead.
9. Skip or Step Payments
Do you have a business that makes revenue on a less-than-typical schedule? Seasonal businesses or those with commonly fluctuating income can leverage Skip or Step payment programs. These are perfect alternatives for some businesses compared to an average equipment loan.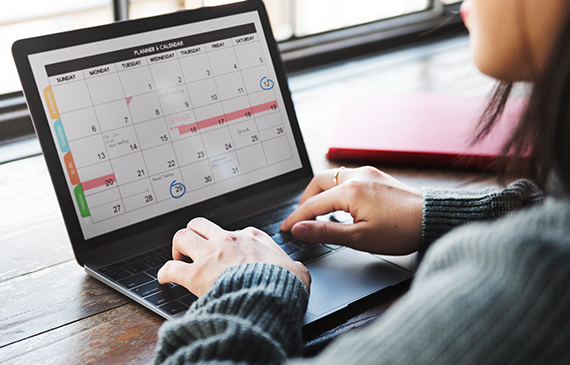 Skip Payment
A skip payment program allows you to skip a payment, or have a lower monthly payment, during months when you're less profitable. The other payments would increase based on when your business has an up-take in cash flow. This benefits you when you make too little in some months and have a surplus of funds in others. Paying quarterly or semi-annually is another option in some cases.
Step Payment
Step payments are done in increments, whether they're step-ups or step-downs. Step-up payments entail paying less in the beginning and increasing payments month-to-month. Step-down payments start with higher payments and exponentially get lower based on how much is left on the lease.
For a more detailed explanation of these payments, go here.
Equipment Upgrade
Upgrading to bigger and better equipment provides you the flexibility to upgrade to equipment when you need.
How does it work? You exit your current contract and replace it with a larger, newer transaction. Oftentimes when talking to businesses about upgrading, businesses are hoping to payoff, sell, or trade-in their older equipment. This allows them to upgrade their equipment midstream with no additional financing charges and grow their business without taking on 2 monthly payments.
Weighing Your Options
Now that you've seen these 10 funding plans at a glance, you can make a sounder decision finding the proper lender. Whether you're looking for a quick turnaround or to make extra cash, you can make the plan you choose on your own terms.
*View some of Beacon's financing programs to see if they work for your business. Contact us for additional details and financing terms.